Kaboodle was founded in 2005 originally providing installation services to small white goods distribution companies. We have since grown to become a key supplier of white goods for housebuilders and developers all over the UK along with developing what is now the UK's largest independent home appliance installation service for many of the country's leading appliance retailers.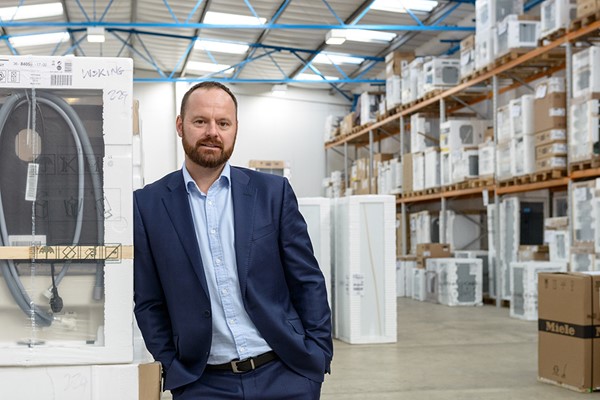 Kaboodle are also the chosen installation partner for most premium appliance brands handling a variety of installation projects direct for the manufacturer, such as new product launch campaigns installing for reviewers, direct to consumer sales, product recall programs, and warranty exchange services. Kaboodle provide full National coverage operating from our 4 strategically located depots in Stevenage, Highbridge, Wetherby and Glasgow.
Due to the varied nature of the work we carry out, Kaboodle can easily scale to manage anything from a single item home installation to a fast moving 800 plot flatted development where permanent site presence is required. We genuinely mean it when we say no job is too big or small and you will receive the same level of care and attention no matter what the size of your project.
Kaboodle are very proud to be a zero landfill company and all waste packaging is processed at our in-house recycling facility in Stevenage.
Kaboodle have recently undergone an IT upgrade cutting our paper usage by 95% through the launch of our very own Kaboodle App. The system allows engineers to complete installation reports, log electrical and gas readings and add pre and post installation images all through their phone. The built-in client portal also allows clients access to archived installation reports and POD's along with live job statuses all at the touch of a button.
From its very inception through to the present day, Kaboodle's success has been built around our relentless passion to provide the perfect customer experience. Get in touch to find out how Kaboodle can help you.